CHINAPLAS 2023 to return to Shenzhen on April 17-20
main text
CHINAPLAS 2023 to return to Shenzhen on April 17-20
CHINAPLAS, Asia's No. 1 plastics and rubber trade fair, will be staged at the Shenzhen World Exhibition and Convention Center (SWECC), Shenzhen, on April 17-20, 2023.
This flagship event for plastics and rubber industries shall help buyers unlock the RCEP opportunities, and plug into the prosperous prospects brought by the Guangdong-Hong Kong-Macao Greater Bay Area (GBA).
Under the theme of "A Brighter and Shared Future, Powered by Innovation", CHINAPLAS 2023 will bring together the most innovative plastics solutions and relevant market trends in one place with an exhibition area of 380,000 sqm.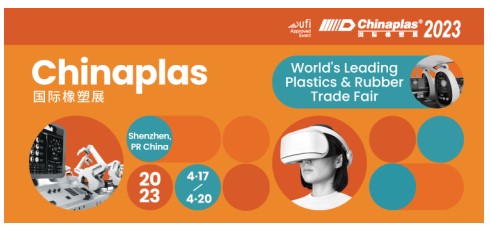 RCEP turns Asia into the Global Manufacturing Hub
Many companies in Asia are export-oriented nowadays, fueling the expansion of international trade in the region. The Regional Comprehensive Economic Partnership (RCEP), entered into force on 1 January 2022, is set to create the largest free trade bloc in the world among the 15 signatories, and shall further provide an impetus to Asian production.
Businesses in the region will now benefit from tariff elimination on more than 90% of goods over time. These products range from plastics and mineral fuels to miscellaneous food preparations and beverages, and other chemical products. With this fresh impetus injected by the RCEP, Asia is growing into the global manufacturing hub.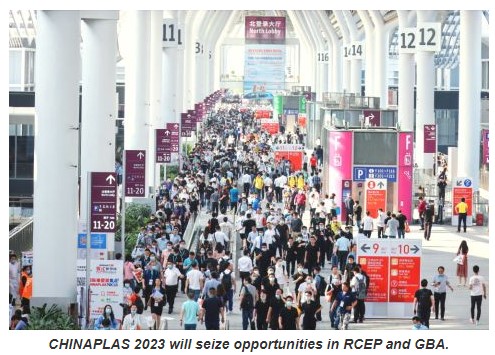 Maximize GBA's unique edge to grasp opportunities
As the RCEP brings new development to businesses in the region, GBA companies can leverage the opportunities to go global. Shenzhen together with Hong Kong in GBA, in particular, shall generate synergy to expedite the global expansion of companies.
For Shenzhen, with the strong policy support from the Central Government, it is expected to further grow into a center of innovation, entrepreneurship, and creativity.
Hong Kong, with its strengths as an international trading hub, has long been a premium business platform to handle outbound investments from the mainland, including those to ASEAN and other RCEP members.
Embrace innovation to share a brighter future
In April 2023, CHINAPLAS will return to Shenzhen, the gateway city to the GBA and RCEP, as well as the thriving innovation and technology hub in Southern China, converging different end markets and quality suppliers to foster collaborations and inspire innovations.
The upgrading technologies and ever-smarter solutions in CHINAPLAS 2023 shall better assist the industry not only to capture these emerging opportunities in RCEP and GBA, but also to react fast in the rapidly changing market like now.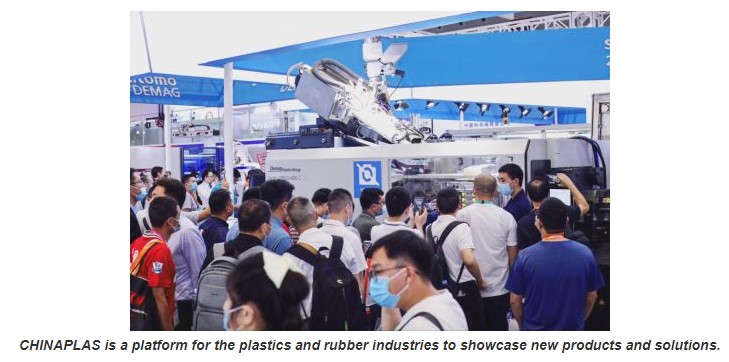 It is expected that there shall be more than 3,900 renowned exhibitors in CHINAPLAS 2023, including 9 country/region pavilions from Austria, France, Germany, Italy, Japan, Switzerland, United Kingdom, United States, and Taiwan region.
The 18 theme zones, located at Machinery Halls and Chemical & Raw Material Halls, shall cover injection molding solutions, extrusion machinery, 3D technologies, recycling technology, smart manufacturing solutions, bioplastics, composites and high performance materials, thermoplastic elastomers & rubber, etc.
Besides the showcase, several concurrent events, including but not limited to a variety of seminars on the circular economy, smart manufacturing, and design & innovation, will also be organized during CHINAPLAS 2023, making it a weighty occasion to explore the breakthrough and advancement of plastics and rubber industries.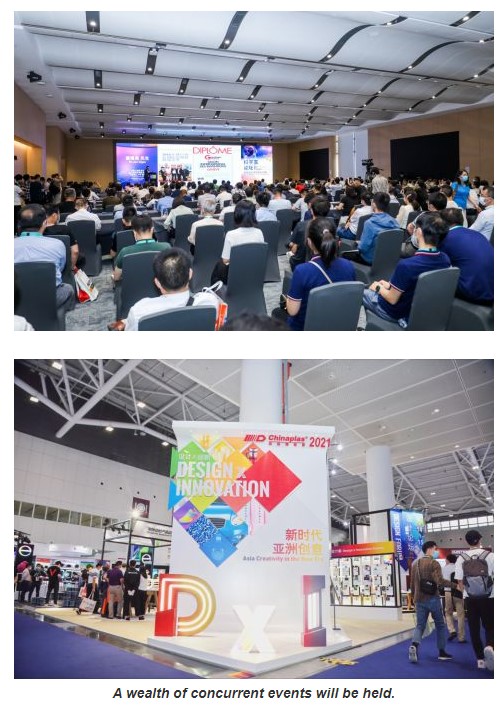 Omnichannel Experience with CHINAPLAS+
No industry or business is excluded from the trend of digital transformation, even if CHINAPLAS. Since its debut in 1983, CHINAPLAS has been accumulating and better utilizing its advantageous resources, making it more than a trade fair.
CHINAPLAS+ is the bricks & clicks of CHINAPLAS which integrates online and offline show experiences with the following 6 elements.
- CPS+ eMarketplace, powered by CHINAPLAS, is a global plastics & rubber solutions e-sourcing platform where you can find the latest and hottest raw materials, machinery, semi-finished products, and services from all over the world. With just one click, buyers can connect with 4,000+ global plastics and rubber tech suppliers anytime and anywhere.
- CHINAPLAS LIVE is the official live stream produced by the organizer. More than 100 key enterprises and their leaders will shed light on market trends and introduce their latest products and technologies at the fairground.
- Business e-Match is dedicated to connecting pre-screened suppliers and premier buyers, as an extension of serving global buyers, as well as an effective matchmaker for sourcing needs.
- Applications Online Forum is a series of webinars that brings together leaders from solution providers, end-user markets and associations, to exchange views on market trends, and to highlight the technology solutions for different sectors and hot topics.
- Technologies Video Channel contains exclusive interviews with technology leaders and trailers of innovative exhibits and official thematic events, for everyone to visualize technology in action.
- Factory iVisit is an online factory visit for visitors to experience the plastic processing machines' live demonstration of leading industry players, and interact with technical experts.
Source : https://www.adsalecprj.com/en/news_show-78639.html
Edit : HANDLER